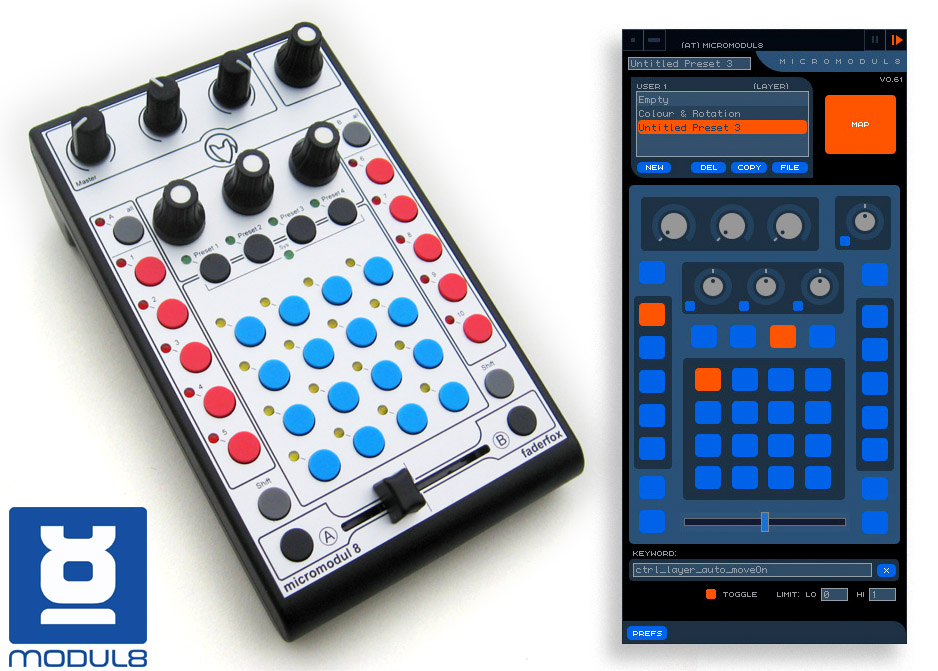 In collaboration with Garagecube, we produced the Micromodul8 module the Faderfox VJ3 Micromodul8 MIDI controller.
The Micromodul8 by Faderfox is a hardware MIDI controller design by Boris Edelstein (creator of MODUL8) to specifically control the VJ software. There are many features built into MODUL8 to access the power of this very versatile controller, but to gain its full potential we have produced a software module that will do pretty much anything you want!
Features of the Micromodul8 module:
Complete control of MODUL8's main interface.
Layer Sequencer mode.
Syphon source selection.
Create your own user midi maps.
Export & share your user maps via XML files.
If you want to get to grips with the full features, have a flick through the modules manual (download link below).
DOWNLOADS:
– Micromodul8.m8m  – FOR MODUL8 3.0
– Micromodul8.m8m (Version 0.8) – FOR MODUL8 2.9
– Manual for the '(at) Micromodul8′ module in pdf.
Some extra programming resources:
– Empty template for remembering your map presets
– Midi control values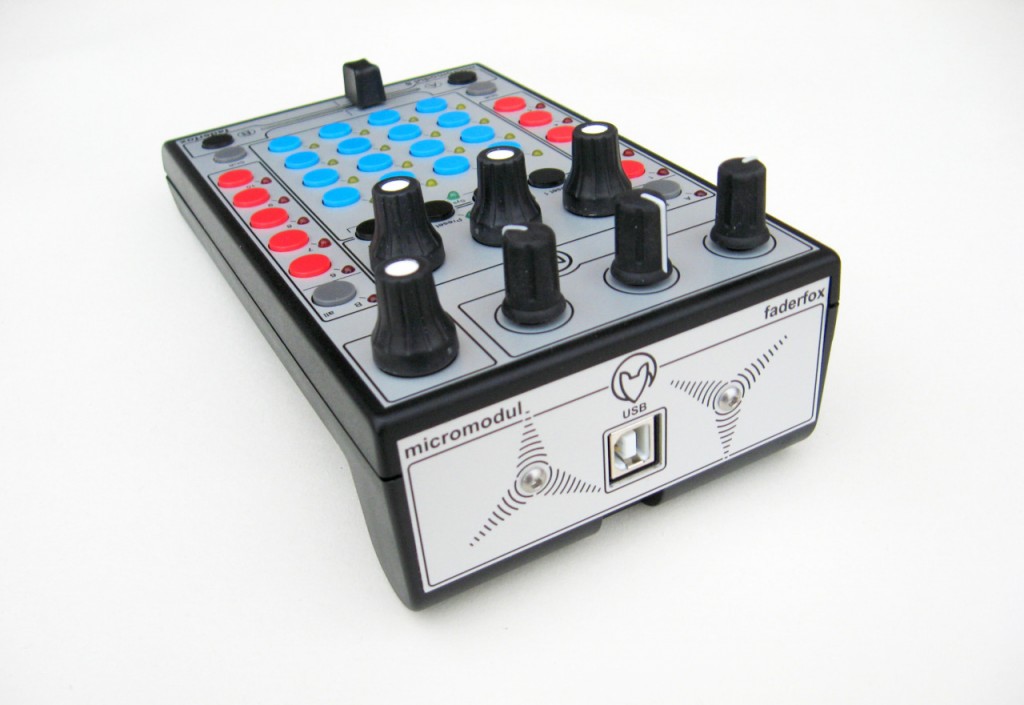 Purchasing a FADERFOX MICROMODUL8
The Faderfox Micromodul8 is available from the shop.garagecube.com.
Downloading the '(at) Micromodul8' module…
Our module is available from the Online Library within the MODUL8 app itself. Just go to the Modules menu and click on the item 'Online Library'. Once the librarian is opened select the 'Public' section and search for '(at) Micromodul8'.